ROI FOCUSED


PPC ADVERTISING

Google Ads that increase your bottom line, from the ROI Search Agency®

We are rated: 5.0
"*" indicates required fields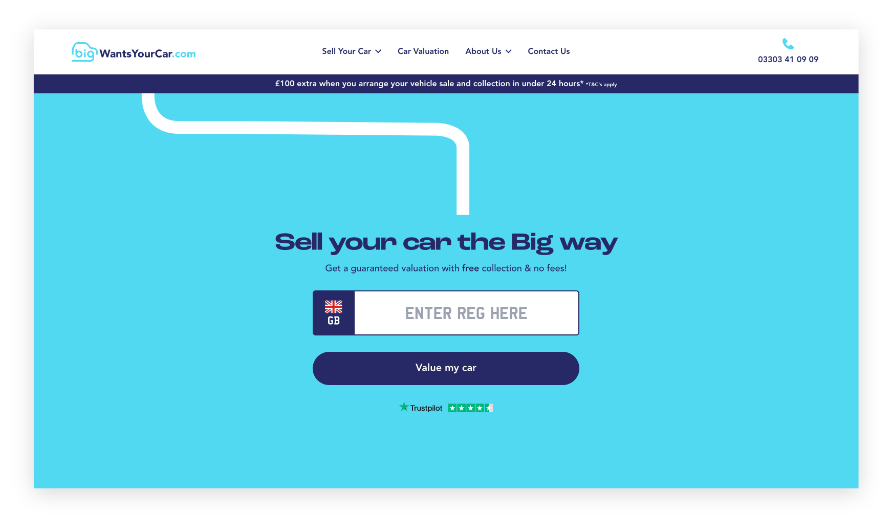 Let's face it, nobody gives a s**t about impressions
WE skip past VOLUME and CLICKS and focus on what matters.

Your profit.
Get Profit Driven PPC
WANT TO MOVE THE NEEDLE FAST AND SEE
RESULTS IN DAYS?
You NEED ROI PPC!
Here's how we put a rocket up your sales pipeline, with rapid ROI results
tracked within an inch of their life…using our 3P approach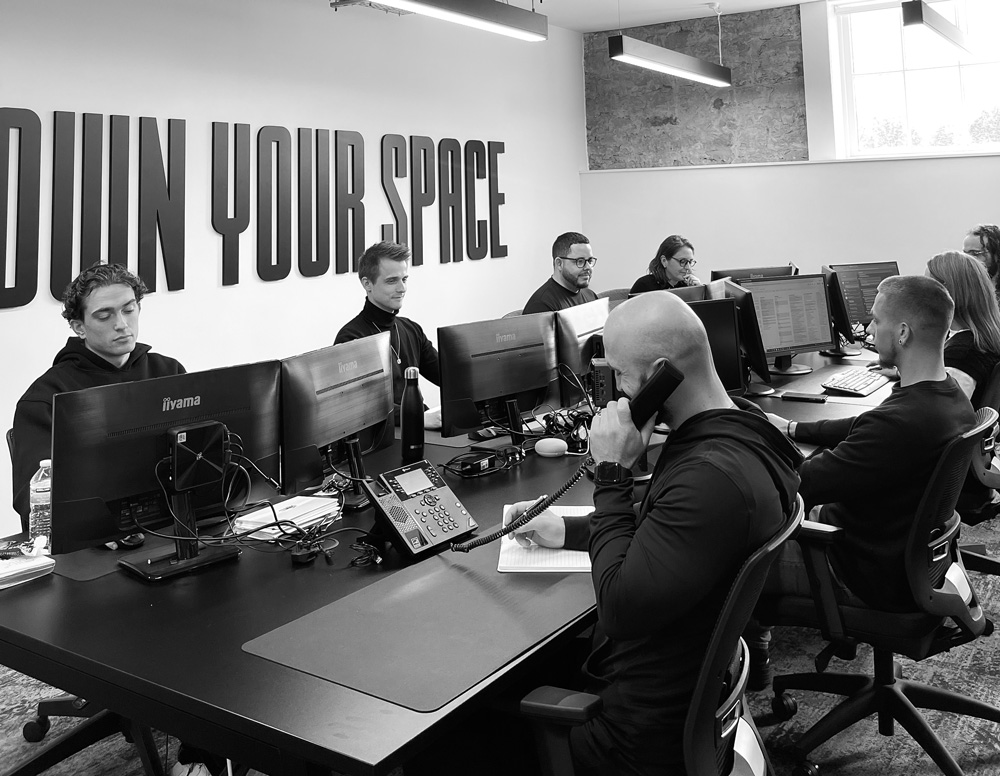 Process
We want to know your sales process inside out. Where are the conversion points, what are the key objections, how much is your average order value? By metricising and understanding how you generate revenue, we can build campaigns that are made to pour money into your company account.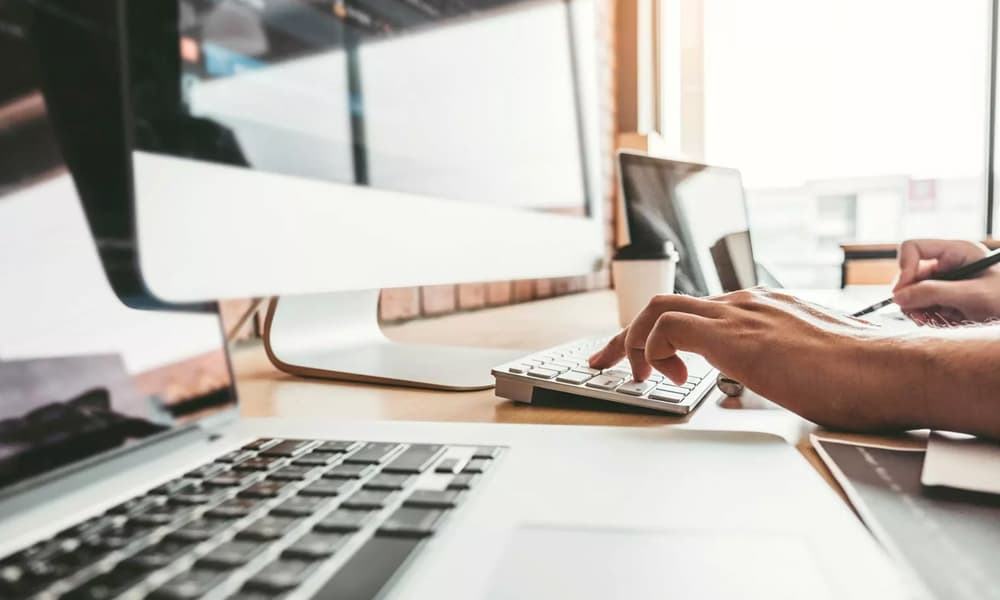 Platform
We research the killer keywords and craft the cunning copy devised to drive red hot traffic to your site. Then we build out using Google's expert SA360 platform, which isn't available to general users, giving us the upper hand in squeezing out the best results from every penny you spend.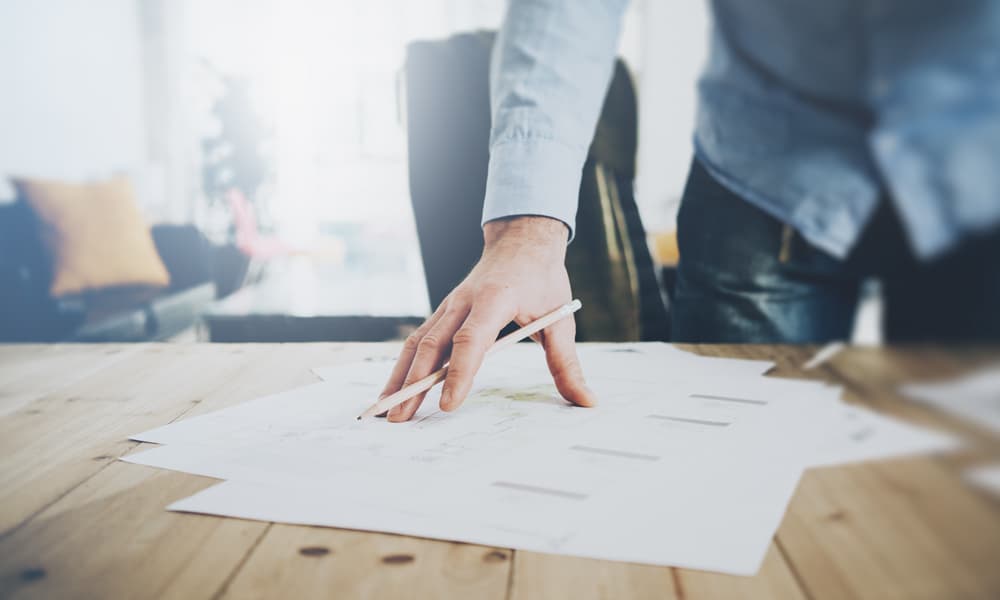 Performance
Together with your sales team, we optimise your campaign performance not just for the cheapest click or best cost per lead…after all what matters is your cost per sale. We use proprietary tracking to perform against the metrics that actually matter for your business.
Every week, we turn away more potential clients than you can shake a stick at. Is it because we think we're too good? Are we just saying it to sound more in demand than the latest streetwear drop or bottle of fancy YouTuber drink? No. It's actually quite simple – we have ways that we work where we know we can deliver results and don't like getting a bad name through taking on clients where we know we'll never deliver.
So what stops us delivering? 9 times out of 10, it's a lack of data insight and collaboration. When somebody just wants us to sit in Google Ads Manager all day long and run ads focussed on a cost per lead or even worse a raw cost per click, we shudder…from (painful) experience we know that it always ends in tears. In order to effectively deliver PPC campaigns that make financial sense, we need to be able to work with your team, optimise your site or landing page and be involved in your sales process past the point of just an advert.
If we can't do that then it's a NO from us. But thanks for thinking of us!
If however you want a partner who gives a damn about driving actual revenue (and highly profitable revenue at that) then we'd love to chat and see if we could be the team to take your pay per click advertising to a whole new level.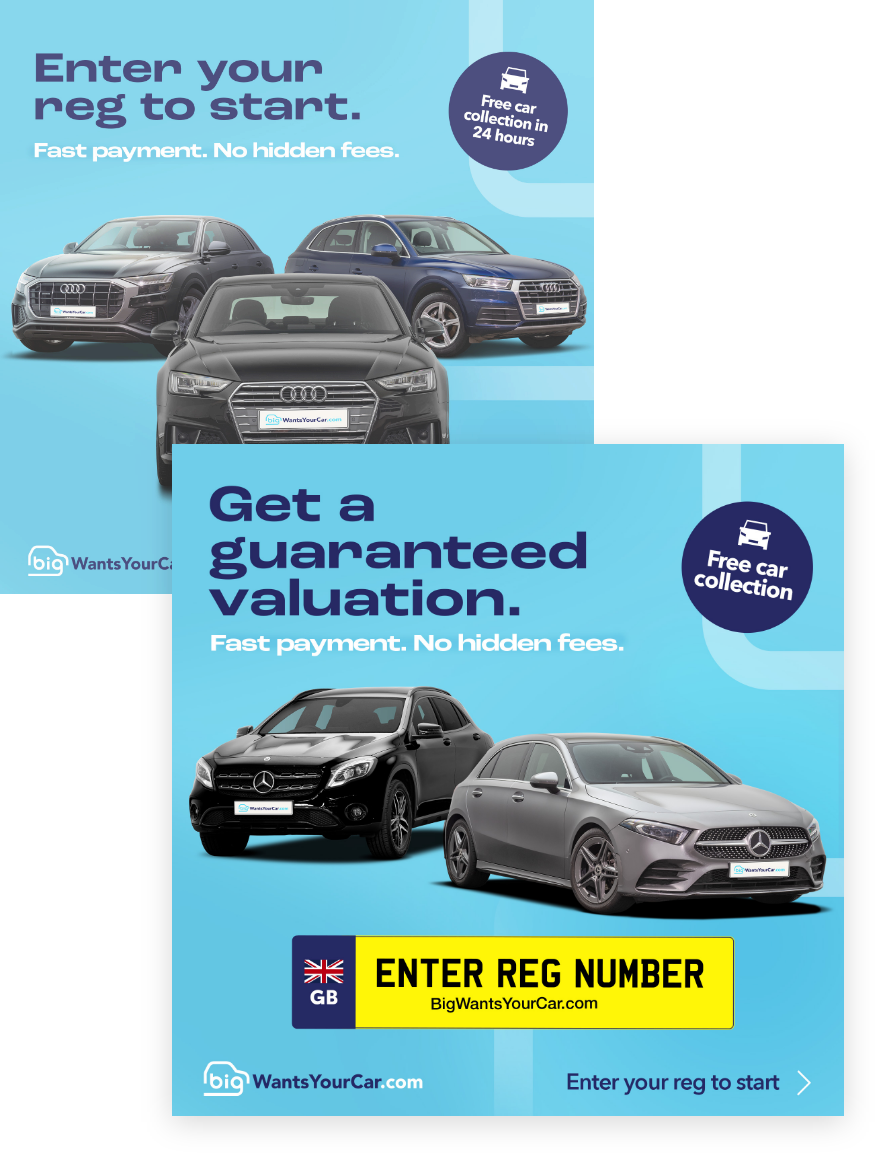 We let our results
do the talking…
Automotive giant Big Motoring World set us the brief to launch a full car buying service for them under the marque Big Wants Your Car. PPC plays the star role in this campaign, driving significant sales volume and thousands of leads per week.
£4.20 CPL
We generated low cost leads for Big in the extremely competitive car buying market
-83.4% CPS
Through a full funnel approach, we decreased raw costs and increased conversion rates to drive massive efficiency
17x ROI
What we talk about a lot
(the dreaded faqs)
What is a PPC agency?
A PPC agency helps you to manage your PPC (pay-per-click) marketing campaigns. It is a great way to work with specialists who fully understand PPC marketing and can help you maximise your strategy without the commitment of a salary for an internal hire.
A PPC agency can work with you as a trusted partner to create the right campaign for your business and budget and provide you with support and guidance as you gain confidence in this area of marketing.
How much should I budget for PPC?
Your budget really depends on what your lead goals are. You can choose to spend a smaller amount monthly, or a more significant amount on a quarterly basis. It really depends on what you want to achieve and what you can afford to spend.
Can I teach myself PPC?
Learning about PPC is not difficult, but it is an incredibly time-consuming process. So, for most businesses, it is advisable to use a PPC expert, freeing you up to focus your time on what you can best bring to your business.
Why are Google Ads so expensive?
Google ads work on an auction system, rewarding businesses that have top-notch ad campaigns with lower costs and better ad placement.
"It's been awesome to work with the team at Own Your Space over the last 18 months. Our company can safely rely on them to make the right decision on continuing to push our ROI as we expand across Canada. "

Joshua Harris, Partner
"What can I say about OYS, from initial introduction to the signing up we had demonstrated bout how inefficient our website was (managed by another company) and since this has been managed by OYS we have seen a significant increase in leads. The team have been fully invested into our business and their communications are second to none. Strongly Recommend this company to develop and manage your website, they have experience across all platforms to accommodate businesses of all sizes. If you are looking at growing your business, OYS is a must."

Dave Brannigan, Operations Director
"Results. That is the exact reason why we've stayed with Own Your Space for 3 years. The team really are a pleasure to work with and after years of trying with agencies, we're happy to finally find one that works!"

Luke Sharman, Managing Director
"Talk the talk but also walk the walk. We have seen incredibly fast results with OYS. They took our dreary little website, that was being visited once in a blue moon, and turned into a beautiful and functional work of art. Now we rank on page one of google for many of our desired searches and receive regular leads. Fantastic job team, it is a pleasure working with you."

Jeremy Rice, Business Development Manager
Looking to start a project?
Fill in the form and we'll call you back
"*" indicates required fields
Need something else?