The Goal:
GetClaimsAdvice are a claims management firm in the UK helping people to claim back lost fortunes that they have lost in a mis-sold pension transfer.
They had experience with previous agencies and in-house teams that could not provide results and Own Your Space were tasked with helping them to regain the performance of the website which their business had came to rely on.
Our Strategy:
Own Your Space took on the task of a complex rebuild of the website which, due to the size of it would make the migration troublesome. They also redesigned the website to include a lot more images of faces and people as it was determined customers of GetClaimsAdvice would come to the website with a distrust for financial companies.
The website was built with speed performance in mind and the website structure was angled toward being able to offer 'hubs' of information around the different types of pensions. Given the complex nature of pensions, it was determined this would promote them as an expert in the industry.
The search term 'mis-sold pension' became a clear north star for the strategy as ranking no.1 for it would drive the most revenue for the business.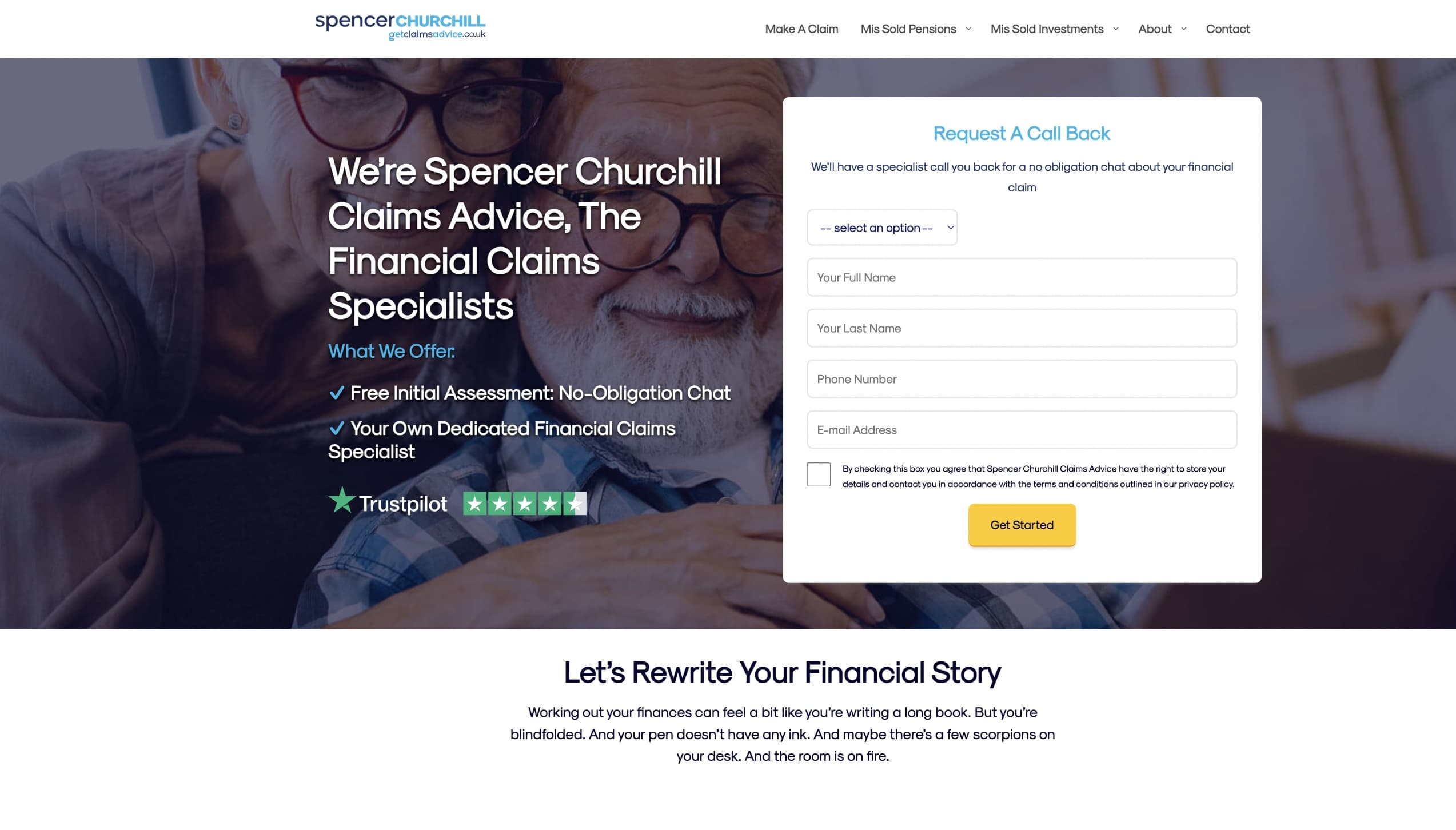 154%
increase in page 1 rankings
84%
increase in conversion rate
260%
increase in no. of keywords rankings