eCommerce Website Developers
Having an optimised, unique website will make your online store stand out from the crowd and our creative design team specialise in developing e-commerce sites that will maximize user engagement.
Featuring an innovative interface and sleek design, our industry professionals use the most advanced techniques to develop high-quality sites that target your key audience.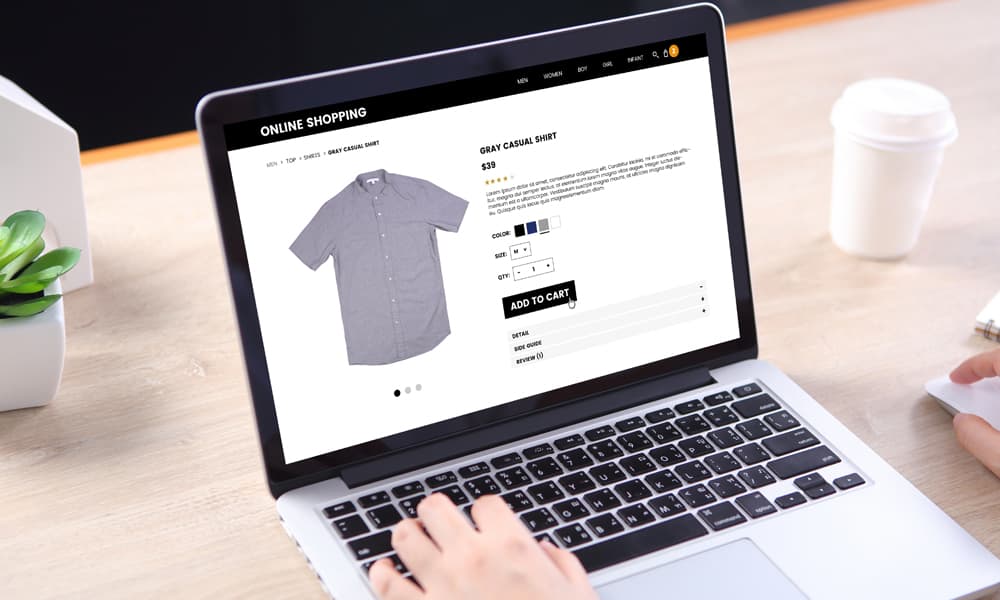 What is E-commerce Web Development?
In the digital world we live in, it is smart for businesses to be adapting their platforms to online spaces in order to reach consumers.
A good e-commerce site will provide a positive and helpful user experience that will offer a guide to your services with the aim of converting traffic into loyal customers.
Our E-commerce Web Development Services
We offer a range of web development services to build your e-commerce website from the ground up and ensure that it is fully optimised and tailored to your business requirements.
We offer bespoke website design services to our clients and work with you to build an e-commerce site that aligns with your vision and business goals.
Using advanced coding, we will create a site that truly captures the ethos of your business and will connect with your target audience.
An e-commerce site will never compete in Google's rankings unless it is effectively optimised.
This is why we have a specialist SEO team who work closely with our developers to design a user-friendly e-commerce website that can be easily translated by Google and incorporates optimised content.
Our web design and eCommerce SEO Services are coupled to build the ultimate site structure that will maximise traffic and conversions.
After your website goes live, we will continue to monitor its performance and refine our SEO strategy to meet the needs of your business.
We analyse metrics to determine which path to take in maximising engagement of your site.
We take responsibility for managing the website and exert every resource into the growth of its performance in the rankings.
As most users access the internet on mobile devices, websites must adapt to a mobile platform.
In fact, google will often unfavourably rank websites that are not mobile-friendly and we recognise a need to have a mobile-first approach to web design.
We will design a responsive website that is easy to navigate on a mobile device, allowing consumers to use your services on demand wherever they are.
The user experience must be prioritised in the design of a website in order to make accessing information about your services and navigating through your website easy for users and search engines.
We will always incorporate a design that provides a good user experience and encourages sales.
Our specialist web developers use advanced programming interfaces to design the most responsive e-commerce websites.
Our design team specialise in application programming interface (API) which allows enterprise systems to function smoothly and boosts connectivity between applications.
API is extremely beneficial to e-commerce websites as it can integrate different platforms and assist businesses with managing their operations and online transactions with greater ease and efficiency.
We offer a range of web migration services if you are wanting to redesign your site or move platforms.
You may be considering migrating if you are having difficulties with your website's performance systems on your current platform.
We can facilitate web migration and upgrade your site to a platform that is better suited to your ever-growing business.
We understand that an online e-commerce website requires constant maintenance as any issues to the performance of the site can be detrimental to sales.
Taking on the weight of technical responsibility and management of your website can be a heavy burden.
This is why we take responsibility for managing and monitoring your website and its performance; allowing you to focus on other day-to-day business needs.
Get in touch
START YOUR JOURNEY TODAY
"*" indicates required fields