Professional Website Builds
If you're a business owner looking to launch your online store or service website, building a website from scratch requires a lot of specialist skill.
If you want to create a strong online profile that will fly up Google's rankings, then you will need to have an efficient, optimised website.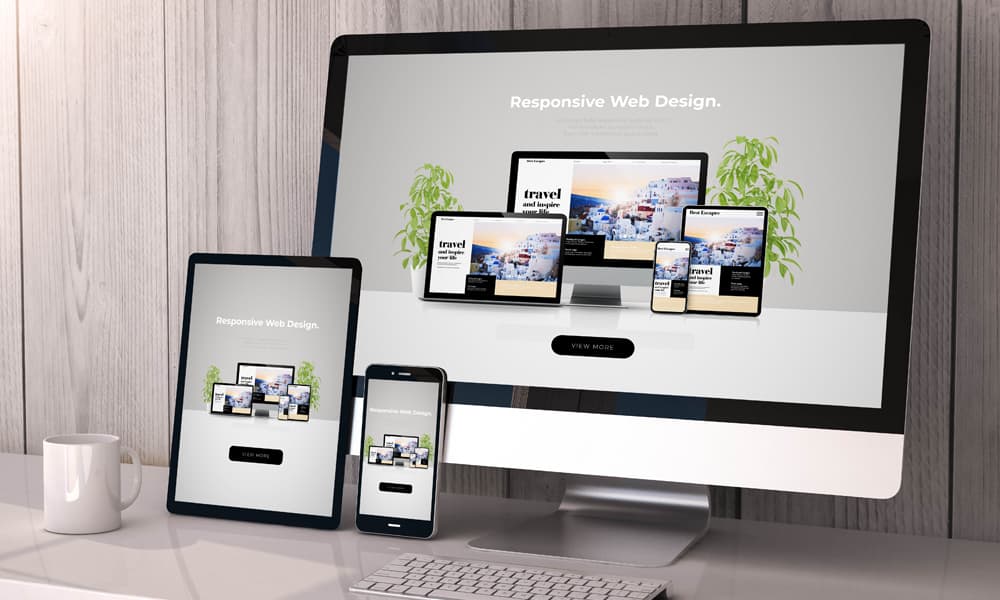 What Is Website Building?
The process of website building is how a website is constructed and can be anything from a simple webpage to a fully-featured website.
As technology continues to advance and businesses are becoming increasingly dependent upon online platforms, this has led to a demand in website builds and web developers are more crucial now than ever!
Our Website Building Services
We offer a range of website building services to enable your business to compete in an ever-growing online digital marketplace.
In order to set up a website, you will require a web host that can keep your website content stored on a secure server.
A website cannot be visible to users without a web host to give it server space. When you choose a web host manager to use their space for your website, you are responsible for the website should there be any issues.
You are also responsible for managing the relationship with that web host.
We offer a service that takes this burden out of your hands.
We can take over managing the relationship with the web host provider and take on the responsibility of website management; allowing you to focus on other areas of the business.
Part of the website building process involves building pages and there are a number of pages that are essential to a good website:
The homepage
About Us page
Services pages
Blog pages
Category pages
Contact Us page
Your business will have a lot of information that needs to be conveyed both to your audience and to google search engines.
This is why having a good site hierarchy, page structure and content structure is crucial to providing a greater user experience and boosting online visibility.
The structure of your website and its navigation settings are extremely important to SEO performance.
Building effective navigation features for your website will provide a higher quality user experience and enable search engines to translate your website more easily.
Navigation affects how much traffic will drive to your website from searches and the easier and more efficient your website is to use, the greater the number of conversions and the more business for you.
Our web developers will design effective navigational features on your website to ensure that your navigation system is of the highest standard to assist search engines and users on their visit to your site.
The process of website optimisation involves using specific strategies and tools to improve the performance of websites in order to drive in traffic and boost revenue.
Through collaborative efforts, our SEO consultants and website building team will create a website that is fully optimised and enriched with keywords. By building a fully optimised website with an effective navigation system, this can invite an uncharted market to your business.
Alongside building your optimised website, our web developers will also take on the responsibility of developing your website theme and the aesthetics of your site; taking into consideration your bespoke requirements (if there are any).
Get in touch
START YOUR JOURNEY TODAY
"*" indicates required fields